Bill Payment inside of QuickBooks Online is changing. What does this mean for me and my business? 
Last month, QuickBooks Online made Melio the preferred method of Bill Payment inside QuickBooks Online and QuickBooks Online Advanced, instead of the existing integration with Bill.com. This new least expensive option will offer the flexibility to schedule and pay bills right from QuickBooks via bank transfer or debit card (for free) or credit card (2.9% fee) allowing you to keep your rewards growing on your cards or offering a financing option with your current card.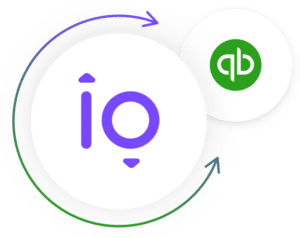 Q: What are the advantages of using Melio for online bill pay through QuickBooks? 
A: Here are a few of the advantages: 
Flexibility. You'll have the option to schedule and pay bills directly from QuickBooks through either: bank transfer or debit card (free of charge), or credit card (fees associated). 

More flexibility: ability to pay vendors with credit cards, even if they don't accept cards. You can pay their bill with a card and Melio will make sure they get a check in the mail,

or an ACH (Direct Deposit).

Even more flexibility: If cash is currently tight, you can still pay your vendors with a credit card and defer payment up to 45 days (charged at 2.9% per transaction, and on top of what your current credit card interest rate is, so consider it carefully!), so your vendor gets paid on-time, and you have additional time to collect the money you need.  

Cost Effectiveness: paying bills with cash/bank transfer or debit card allows you to pay your bills automatically and without additional fees. If, however, you want to pay with a credit card and keep growing your rewards, you will be charged 2.9% of the transaction. 
Q: What does this mean for my business if I'm currently using QuickBooks Online or QuickBooks Online Advanced and I'm using a different form of online bill pay?  
A: If you're using Bill.com and want to continue using Bill.com, you'll have to use the Bill.com app. If you'd like to switch over to Melio, the process is relatively simple. Read to the bottom of the page. 
Q: What if I don't want to use Melio? What are my options to pay bills through QuickBooks Online? 
A: Here are a few options you can use to pay your bills through QuickBooks Online without using Melio:
Write a check (a word of caution here: this is very old school, and is not a secure method of payment: it exposes your routing and account numbers!)

You can explore other

apps for bill payment

.

You can ask your vendors if they accept credit card payments, and pay them by credit card. This of course would bypass any fees associated with bill payment directly through QuickBooks. However, you will have to record this manually, or reconcile through bank feeds.

Leverage your bank's bill payment capabilities (usually free). This is a great option if you utilize bank feeds, or want to use bank feeds to help reconcile. However, a word of caution here: we recommend sending a check to yourself through their service to determine if your bank uses your account number on the bank check. If they do, we recommend choosing a different option due to exposure to potential fraud. 

ACH/ EFT with your bank, directly with your vendor. You can also record this through bank feeds or manually. Not too much of a difference here either via Melio or directly with your bank.
Q: Why would I use the above options if I have to record manually? 
A: While online bill payment through Melio is a convenient and sometimes cost effective way to pay your bills, one major thing to consider is user permissions. Do you want just anyone with  in QuickBooks paying your bills? If not, you might need to upgrade to QBO Advanced or change their access rights.
Q: How can I get started using Melio in QuickBooks Online or QuickBooks Online Advanced? 
A: Here's the general steps, but if you like, you can watch the quick video below that also shows you the steps. 
Click on New–>Vendors–>Pay Bills

Select a Bill to Pay

Click button to Pay Bill Online, click continue through the online bill screen

Click on "Connect" to connect your QuickBooks Online account to Melio Payments.

Choose the way you'd like to pay this bill: Bank Account, Credit Card, or Debit Card

Choose how your vendor would like to receive payment: Bank Transfer ACH or Paper Check

Select the date you wish to have the payment delivered, and complete a note for the payment. 
<iframe width="560″ height="315″ src="https://www.youtube.com/embed/5YdbvSD1MlU" frameborder="0″ allow="accelerometer; autoplay; encrypted-media; gyroscope; picture-in-picture" allowfullscreen></iframe>
Q: Once I switch over to Melio what will be different in QuickBooks Online? 
A: Once it is enabled, you will find a new 'Schedule payment' button on your Expenses page. Set an online bill payment by selecting the new button. Or try it using the new "schedule online" payment button on any bill's page. 
You can purchase QuickBooks Online or QuickBooks Online Advanced now for 50% off your first year.